Coronavirus Disease 2019 (COVID-19) Updated 4/27/2020:
In order to do our part to flatten the curve and protect clients, family, and community our office is currently closed without an exact open date. We'll stay in touch and will reassess when it is safe to open again based on recommendations by the WHO and CDC. We are evaluating as to how routines will need to be changed, what safety requirements might / will need to be implemented in the coming months, and what we will be asking of our clients as we work together. Thank you for understanding.
For more specific information about what to expect when massage is allowed to resume please read this recent post. As things change more updates will be added here on the home page or in a new post.
—
Welcome! We are an owner operated business. I, Melissa, am the only massage therapist. Rick, my husband is the techy guy, supporting anything we might need on the technology side. We moved to Bellingham at the beginning of summer in 2009. Bellingham offers more of what we were looking for in a community, locally focused, health conscious, close to nature while still offering the culture of a larger town or city. We officially set up our office in Bellingham in September 2009. It's been an amazing few years and I hope to continue for many more to come!
Bellingham Massage Clinic is dedicated to helping Bellingham residents reduce stress, relieve pain, and generally feel better through the healing art of massage. Bellingham Massage Clinic is located in Bellingham, Washington, at 119 N. Commercial St. Ste. 410 on the fourth floor of the Bellingham Towers building. To schedule a massage, or to inquire about my services, please call me at (360) 990-6459.
Forthcoming Website Updates:
We are getting closer to rolling out our new website and hopefully it'll be ready in the next month or two. It's been a long time coming and we're excited to make it live!
Upcoming closures:
Month of May – opening date TBD
Bellingham Massage Clinic offers a wide range of massage services including: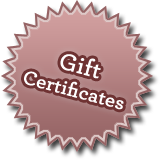 BMC's Massage Services page contains a more complete list of the massage services we offer. If you are wondering if massage is right for you, contact us directly to inquire regarding your specific question or problem. Or, the benefits of each massage is explained on its respective page, reachable via the Massage Services section of this site.
BMC offers the following Aromatherapy services and products:
In addition to the massage services offered by BMC, we also offer various aromatherapy services. Our Aromatherapy Services page discusses the many different aromatherapy options that are available to our clients. You can review the benefits of aromatherapy by visiting the individual aromatherapy service pages, or by contacting us directly with your questions. Aromatherapy is a beneficial addition to any massage. Please visit our Aromatherapy page for some basic information. You can also request aromatherapy mixtures for personal use at home, away from the massage table. Ask in person at the time of your massage or contact us for more information.
Massage, Bellingham Washington
I'm very happy to be providing massage to Bellingham Washington. My husband and I moved here a few years ago and have been in love with the city ever since. The people, the culture, the love of local businesses, and the small town feel are all so amazing. The city of Bellingham is truly unique and has stolen our hearts.
It is our hope that the residents of Bellingham continue to support local businesses and keep the money they earn within our community. We, as Bellingham Massage Clinic, and as a couple, make every effort to not only deal with local businesses wherever and whenever possible, but to also reduce our impact on the environment. We do this by finding local solutions to our business needs and purchasing primarily from local vendors. Also, we attempt to purchase used, before purchasing new. This reduces the strain on the environment of having to create entirely new products from scratch, and keeps the old products out of landfills.
BMC's Accepted Insurances
To date, the following is a list of insurance providers or claims we are able to accept: Personal Injury Protection (PIP)*, Labor and Industries (L&I)** claims, as scheduling allows for new patients.
Contact us and we will assist you in determining what benefits you have available. Also, please check out our page, using your insurance, to provide some clarity of the process.
* PIP (Personal Injury Protection) is a coverage feature offered through many auto insurance companies. If you've been in a car accident and are in need of injury treatment massage, contact us to determine if your auto insurance Personal Injury Protection can cover the costs.
** L&I (Labor and Industries) is a coverage provided by your employer. After an injury eligible for an L&I claim, your doctor may refer you to a massage therapist. If you have been injured on the job, ask your doctor if massage would assist in your healing. Contact us if you have any questions.